#CoolestCarib @CoolestCarib
Celebrating Caribbean Islands!

Caribbean Radio Stations

PRESS PLAY! New Caribbean Radio EVERY DAY!
DOMINICAN REPUBLIC Dominicana FM

ST. THOMAS USVI WUVI 1090 AM

COZUMEL Sol Stereo

CURACAO Dolfijn FM

Dolfijn FM
See More Stations

Caribbean Blog

Chat with Rebel Outdoor Piano Man in St. Thomas, USVI, during Covid-19.

I'm sure you've seen them on Facebook and Instagram during this worldwide lockdown – almost every musician, famous or not, has taken to posting in-home concerts online. Hence, it's refreshing to see someone doing live outdoor concerts on the back of a pick-up truck! Freddie Rabuse, the well-known Piano Man from St. Thomas, USVI, is …
Continue reading "Chat with Rebel Outdoor Piano Man in St. Thomas, USVI, during Covid-19."

Featured Businesses

St. Thomas - USVI
Pita Express Delivery

is a delightful little deli that delivers. Located on the same premises as Amalia Cafe. In Palm Passage Downtown Charlotte Amalie. They deliver quickly and also cater. Go to PitaExpressVI.com to view their specials and full menu. Also subscribe to their daily specials on their website.
The Cool Factor: Out of town deliveries too.

MORE INFO
St. Lucia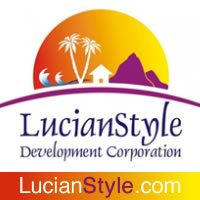 LucianStyle

Development Corporation is a multi-faceted tourism product in St. Lucia. LucianStyle offers a multitude of tours: segway tours, boat tours, zip line tours, helicopter tours, scuba tours, jeep safaris and horseback riding.
The Cool Factor: All tours can be booked online!

MORE INFO
St. Martin
Hommage Hotel & Residence

Situated in Terres Basses, this modern and refined hotel of 148 rooms, boasts an exceptional museum garden along with art pieces. The spacious and luminous rooms have a terrace with a view of the lagoon, the gardens or the pool. Beautiful beaches like Baie Rouge, Baie Longue and Baie aux prunes are a few minutes away.
The Cool Factor: Gated, high-end, village resort atmosphere

MORE INFO
Martinique
Baz Notik

is located at Hotel Carayou in La Pointe du Bout, Les Trois-Ilets. This water sports center offers water sports rentals and lessons of a big variety like kitesurf, windsurf and wakeboard. The location is amazing. You can either launch from site and go upwind (if you're at that level), or they take you out (up-wind) by boat and you kite back at your leisure. If you're in Martinique by cruise ship take the 20 minute ferry to Pointe du Bout, which is also a hidden gem, a petit village with many bistros and boutiques.
The Cool Factor: It's windy most of the time on location.

MORE INFO
St. Thomas - USVI
Freddie Rabuse

has specialized in piano entertainment in the Virgin Islands for over 30 years. He is available as a soloist, a band leader, and an agent for steel pan players.
The Cool Factor: A cucumber with a keyboard, a monster on the tennis court.

MORE INFO
See More Businesses

CoolestCarib Photo Feature!

CoolestCarib Photo Feature!