#CoolestCarib @CoolestCarib
Celebrating Caribbean Islands!

Caribbean Radio Stations

PRESS PLAY! New Caribbean Radio EVERY DAY!
ST. KITTS & NEVIS ZIZ Radio

MARTINIQUE 1ere

ST. LUCIA Unity FM

ARUBA Radio Canal 90 FM

See More Stations

Caribbean Blog

7 REMOTE ISLAND VIEWING SOLUTIONS AMIDST GLOBAL TRAVEL BAN

So, you're wondering what it's like at the beach on a faraway island right now. Who is in the water – that cute guy with the red hair and hockey jock, muscle tower body? Or the kitesurfing girl with the long, curly hair? But. You're stuck because of travel bans. We know the feeling.  May …
Continue reading "7 REMOTE ISLAND VIEWING SOLUTIONS AMIDST GLOBAL TRAVEL BAN"

Featured Businesses

Caribbean
Liz Strauss

(Rocker Royale) is a professional piano entertainer. She regularly performs on the islands and does shows on cruise ships. She's also available to play the piano or keyboard for weddings, dinner parties, social events, clubs or pubs.
The Cool Factor: Plays everything from Mozart to Metallica

MORE INFO
St. Thomas - USVI
Pita Express Delivery

is a delightful little deli that delivers. Located on the same premises as Amalia Cafe. In Palm Passage Downtown Charlotte Amalie. They deliver quickly and also cater. Go to PitaExpressVI.com to view their specials and full menu. Also subscribe to their daily specials on their website.
The Cool Factor: Out of town deliveries too.

MORE INFO
St. Thomas & St. John - USVI
Island Life Jeep Tours

All destinations are customized with your driver the morning of your trip, to fit your vacation dreams. Their tours include: private tour guide with local knowledge of the islands, brand new Rubicon Jeeps, pick up and drop off, snorkel gear, cooler, unlimited Rum/Vodka + (mixers), water, soda, juice, Tervis tumblers for the day, noodles, swim vest, beach chairs, car chargers
The Cool Factor: Customizeable Tours

MORE INFO
St. Thomas - USVI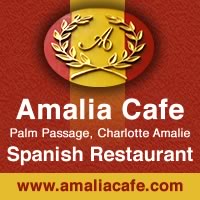 Amalia Café

is a delightful open-air restaurant owned and operated by Randolph and Helga Maynard. Located in the cobblestone Palm Passage, this Spanish meson serves a varied selection of Spanish favorites and augmented by daily tapa and entrée specials.
The Cool Factor: A taste of Spain in the Caribbean!

MORE INFO
Puerto Rico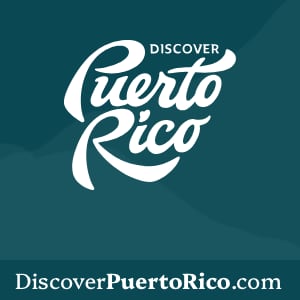 Puerto Rico

. Home to El Yunque, the only subtropical rainforest in the U.S. National Forest Service, a place so indescribable that it must be seen, heard and felt. It's one of our must-visit destinations.
The Cool Factor: They have the world's largest single-dish radio telescope

MORE INFO
See More Businesses

CoolestCarib Photo Feature!

CoolestCarib Photo Feature!