#CoolestCarib @CoolestCarib
Celebrating Caribbean Islands!

Caribbean Radio Stations

PRESS PLAY! New Caribbean Radio EVERY DAY!
ANTIGUA AND BARBUDA Abundant Life Radio

GUADELOUPE 1ere

ST. KITTS & NEVIS WINN FM

PUERTO RICO Radio Vintage

See More Stations

Caribbean Blog

The Caribbean Shows the Way to a Renewable Future

Falling energy storage costs and sophisticated control systems are allowing renewables to be the backbone of some Caribbean nations—and providing lessons for mainlands. GTM Creative Strategies In the span of just a few years, the focus at the annual Caribbean Electric Utility Services Corporation conference has shifted from issues around producing electricity from thermal capacity — …
Continue reading "The Caribbean Shows the Way to a Renewable Future"

Featured Businesses

Grand Cayman
Grand Cayman Island

is the largest of the three Cayman Islands. Whether you are looking for complete relaxation, exquisite dining, exciting nightlife or the awesome underwater sights of our oh-so-accessible reefs, we have something for everyone.
The Cool Factor: The water, the beach, the nature!

MORE INFO
St. Croix - USVI
Chenay Bay Beach Resort

is nestled on a hillside overlooking the majestic Caribbean Sea only 3 miles from Christiansted. Guests may choose from a Garden View cottage with lush, tropical plantings or an Ocean View cottage with a spectacular ocean view. Every cottage has a fully equipped kitchenette, ceiling fan, air conditioner, and TV. Amenities include; outdoor infinity edged pool, a hot tub, direct beach access, tennis courts, and a beachfront bar and grill.
The Cool Factor: Wifi, water sports, very affordable

MORE INFO
Virgin Gorda - BVI
Up n' Under Watersports.

Your Kiteboarding and Freediving specialists in the British Virgin Islands! Up 'n' Under Watersports invites you to explore the beautiful Caribbean Sea both above and below the water here in the British Virgin Islands! Whether it be learning to Kitesurf in clear warm waters, improving your Snorkeling / Free-diving skills on a historical wreck or going with family and friends on a luxury live aboard catamaran adventure to some of nature's best kept secrets we're here to help!
The Cool Factor: Safety comes first

MORE INFO
St. Thomas - USVI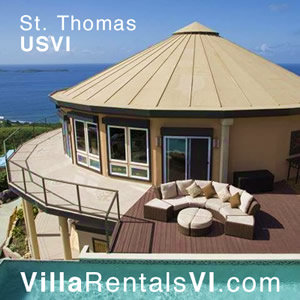 Villa Sol Y Luna

consists of a beautifully designed 5,200 square feet, luxury 4 bedrooms property with spacious loft and 5 bathrooms, with the the most spectacular views from almost every window in the property as well as a large infinity pool and top of the line, 5 people capacity, hydro-massage hot tub.
The Cool Factor: House and double story cottage with infinity pool between.

MORE INFO
St. Martin
Saint Martin.

Welcome to the French side, the Friendly Island by excellence! Days filled with sunshine, velvet soft nights and breathtaking scenery are only some of the ingredients that create the unique feel and taste that reflect Saint-Martin.
The Cool Factor: We communicate in English and French

MORE INFO
See More Businesses

CoolestCarib Photo Feature!

CoolestCarib Photo Feature!



Participate or Donate

Donations are welcome and much appreciated!
All donations go to the Caribbean Directory Project.