#CoolestCarib @CoolestCarib
Celebrating Caribbean Islands!

Caribbean Radio Stations

PRESS PLAY! New Caribbean Radio EVERY DAY!
FLORIDA Miami 305 Radio

ST. LUCIA RCI

ANTIGUA AND BARBUDA Radio Sun FM

ARUBA Radio Easy FM Aruba

See More Stations

Caribbean Blog

Electric Cars Gaining Energy in the V.I.

When St. Thomian Adrien Austin founded Drive Green VI six years ago, he dreamed of igniting a revolution in how Virgin Islanders drove – or what they drove – and in a bid to accelerate the process, he put electric cars at the forefront of his venture. "Nowhere in the world does a car depreciate …

Featured Businesses

Saint Kitts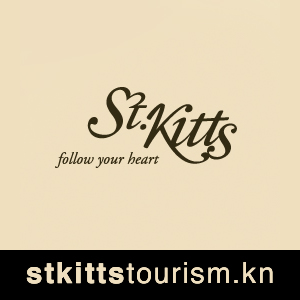 St. Kitts

Intoxicating natural beauty, sunny skies, warm waters, and white sandy beaches combine to make St. Kitts one of the most seductive spots in the Caribbean. Its strategic location and valuable sugar trade led to an advanced and luxurious development that was among the best in the Colonial Caribbean.
The Cool Factor: More than a quarter of its land is a National Park

MORE INFO
Puerto Rico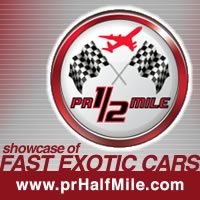 PR Half Mile.

is much more than a car event. It brings together owners of exotic cars and "supercars" to race a half-mile on an airstrip in a unique and elegant environment. The "Puerto Rico Half Mile Event" is recognized like the most prestigious exotic car racing event in Puerto Rico. It is most of the times open to the general public who will have the opportunity to enjoy and be part of this spectacular event.
The Cool Factor: Lamborginis against Porsches against Audis. Cool!

MORE INFO
St. Thomas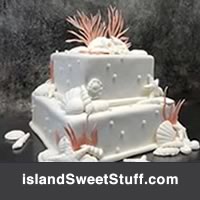 Island Sweet Stuff

is a custom cake design studio located on St Thomas in the beautiful U.S. Virgin Islands. They specialize in cakes that create a lasting impression. Each cake is made to your specific design vision, to create the most amazing, unique, inspired centerpiece for your special day.
The Cool Factor: Take a bite and you'll enter into a euphoric state of bliss.

MORE INFO
Virgin Gorda - BVI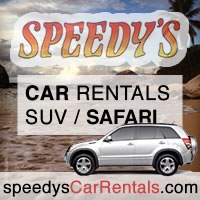 Speedy's Car Rentals.

Explore Paradise with a Jeep or Car from Speedy's Car Rentals. Set your own itinerary - make your own schedule. Speedy's offers a variety of vehicles including SUVs, brand new Ford Focus models and mini Safaris. They offer free pick up anywhere on the island and unlimited mileage.
The Cool Factor: Free pick up anywhere on the island

MORE INFO
St. Thomas - USVI
The VI Cat

specializes in Catamaran sailing, snorkeling excursions, parties, team building events, weddings and corporate events. They have a great relationship with locals, hotel guests and Cruise Ship passengers. The VI Cat can help you plan any of the above events including Sunset Sails, Turtle Cove Sail and Snorkeling Adventures, St. John Catamaran Sailing Adventures, Catamaran Snorkeling Adventures that can include a Beach BBQ or an onboard buffet.
The Cool Factor: Brand new state-of-the-art 54' Gold Coast Sailing Catamaran

MORE INFO
See More Businesses

CoolestCarib Photo Feature!

CoolestCarib Photo Feature!



Participate or Donate

Donations are welcome and much appreciated!
All donations go to the Caribbean Directory Project.